| | |
| --- | --- |
| Posted by mhedwig on August 12, 2019 at 2:10 PM | |
A diverting entry in the "Women in Peril" category that is my main literary indulgence and weakness. 
Kept me listening ( Audible version), but the opportunistic, morally compassless Jess and the monstrously manipulative Dr Shields were two characters who deserved each other. The plot is as twisty as a mountain road with some unbelievable coincidences (the good Samaritan guy outside the Met) and some needless kinks ( the woman boutique owner), but I hung on for the ride...
Read Full Post »
| | |
| --- | --- |
| Posted by mhedwig on August 7, 2017 at 2:15 PM | |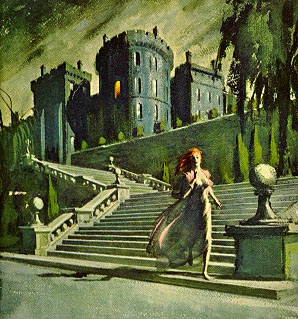 My late mother's reading tastes were very specific: "I like any book with a picture on the cover of a woman running away from a castle."
I inherited this predilection for spooky, Gothic, or suspenseful stories about heroines in danger. My favorite of all time is Dracula...
Read Full Post »